UNDO - NOW ON!
DAZED GALLERY
6 years ago - 20/05/2007
Opening on 14 June 2007, 19.00 - 22.00
Until Tuesday 11 July 2007
The exhibition will challenge misunderstandings and preconceptions about the Middle East. Works by Mohamed Abdulla, Yasmeen Al Awadi, Ziad Antar, Oreet Ashery, Ali Cherri, Nemanja Cvijanovic, Tarek Al-Ghoussein, The Infinity Project, Dana Levy, Leigh Matthewman, Vesna Milicevic, Ruti Sela & Maayan Amir, Vladimir Tomic and Rachel Wilberforce will push boundaries this June at Dazed Gallery, London.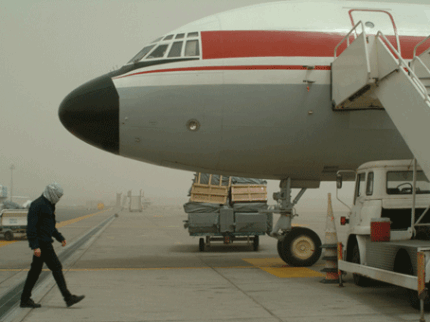 TAREK AL-GHOUSSEIN,
Untitled 5 (Self Portrait Series)
, 2003
Dazed Gallery
Dazed & Confused Magazine
112 - 116 Old Street, London, EC1V9BG
UNITED KINGDOM

http://www.dazeddigital.com
REPLAY
Tate Modern, Starr Auditorium, Sunday 13 May 2007, 19.00
6 years ago - 14/05/2007
Introduced by Predrag Pajdic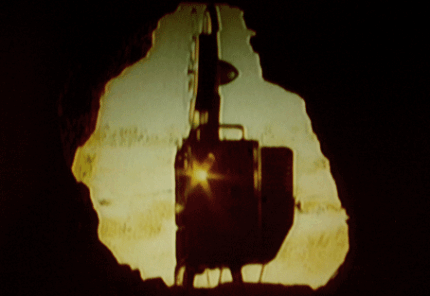 OMAR AMIRALAY,
A Plate of Sardines, 1997
The programme examines the nature of memory and how it contributes to our personal and historical knowledge. By considering memories and dreams therapeutically, and as sources of information, the works also clearly point out that future recollections will be based on what is happening now. The archiving of testimonies in these pieces parallels the human tradition of storytelling, narrative and mutual support through conversation. These fragile socially held thoughts bring forth strange symbols when disturbed or destroyed. Works by:
Shady El Noshokaty (Egypt), A Voice From Heaven, 7 min, 2005
Lamia Joreige (Lebanon), Replay (bis), 9:12 min, 2002
Lina Saneh (Lebanon), I Had a Dream Mom, 45 min, 2006
Mario Rizzi (Italy), Impermanent, 15.09 min, 2006
Khosro Khosravi (Iran), The Fifth Grade, 4.53 min, 2006
Omar Amiralay (Syria), A Plate of Sardines, 17 min, 1997
RABIH MROUE @ TATE MODERN
by John-Paul Pryor
6 years ago - 14/05/2007
In Focus is the title given to an ambitious project that sees over forty international artists exhibit works in London this summer that relate directly to the Middle East. Hailing from countries such as Iraq, Syria and Iran many of these artists throw personal perspectives on the myriad of issues surrounding that region of the world that are all too often overshadowed by political manipulation.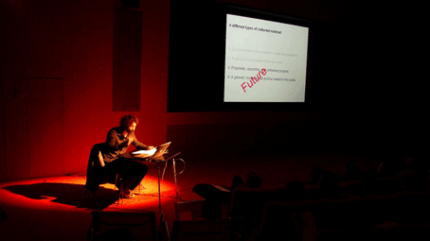 RABIH MROUÉ @ Tate Modern 4th May 2007
photo by Rachel Wilberforce
The whole shebang kicked off at the Tate Modern on May 4th with a performance entitled 'Make Me Stop Smoking' from the celebrated Lebanese artist and playwright Rabih Mroué who took the audience with him on a trip into his inner life via a video montage of collected documentation that he referred to as his 'personal archive'; an evocative collection of images and ideas that referenced the history of the Lebanese civil war and the wider Middle East from a deeply personal perspective.
The intimate evening challenged notions of perception and memory with the implicit suggestion being that we are perhaps all far more prone to acceptance of an unconscious bias in our perspective than we might like to think, often simply as a by-product of the genetic inadequacies of our own mental apparatus.
In 'Make me Stop Smoking' what remained unseen was equally as important as that which was seen, when for instance we came to footage of massacres, that Mroué pre-empted as an example of how an image can burn itself into your consciousness, it was his decision not to show us the gruesome scenes that he had described that was, perhaps, even more affecting than the horror itself would have been. In this way he personalized the experience he himself had had as a spectator, leaving the audience with the distinct feeling that they were being spared something truly excruciating that the artist would have to live with forever.
Ultimately Mroué's overarching suggestion in this piece was that the only true democracy available to humanity must eventually come about through the free distribution of all images, information and media to each and every individual who seeks them, without political or religious censor.
In Focus comes to the Dazed Gallery on June 7th.
http://www.dazeddigital.com
AKRAM ZAATARI
TATE MODERN - STARR AUDITORIUM
6 years ago - 11/05/2007
Saturday 12 May 2007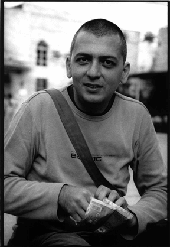 This is a rare opportunity to see a retrospective of short films and video works by Akram Zaatari, an artist and curator based in Beirut, whose work examines the conflicts, images and documents that have shaped the Lebanese condition. He is co-founder of the Arab Image Foundation, Beirut, through which he has developed his research on the photographic history of the Middle East.
Programme One Saturday 12 May 2007, 17.00
Teach Me, 6 min, 1996
How I Love You, 29 min, 2001
Crazy Of You, 26 min, 1997
Red Chewing Gum, 10 min, 2000
Baalbeck: The Drift, 22 min, 2001
Programme Two Saturday 12 May 2007, 19.00
The second part of the Akram Zaatari retrospective includes This Day (2003)
followed by the conversation with Akram Zaatari
REALITY CHECK
Tate Modern, Starr Auditorium, Friday 11 May 2007, 19.00
6 years ago - 08/05/2007
Introduced by Predrag Pajdic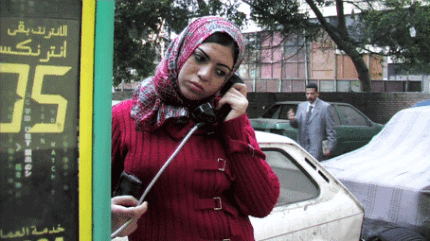 MOHAMMED HAMMAD,
Call Center
, Egypt, 2006
Reality Check is a selection of videos that restores those everyday concerns often ignored when we think something catastrophic is happening. They are the appetites & desires, loves & seductions, socialising & gossip all people deal with. These inevitably touch on intolerance, prejudice, despair, taboos, pain and fears inherent in human pleasures. Including:
Akram Al-Ashqar (Palestine), Red, Dead and Mediterranean, 1.32 min, 2006
Larissa Sansour (Palestine), Land Confiscation Order 06/24/T, 10.45 min, 2006
Oreet Ashery (UK), Why Do You Think I Left?, 10 min, 2002
Ahmed Khaled (Egypt), 5th Pound, 14.11 min, 2005
Khalil Rabah (Palestine), The Wall Zone Sales, 6.28 min, 2004
Nesrine Khodr & Ghassan Salhab (Lebanon/Senegal), 32 min, 1998
Mohammed Hammad (Egypt), Call Centre, 17.28, 2006
BREAKING NEWS
Tate Modern, Starr Auditorium, Sunday 6 May 2007, 1700
6 years ago - 06/05/2007
Introduced by Predrag Pajdic & Rachel Wilberforce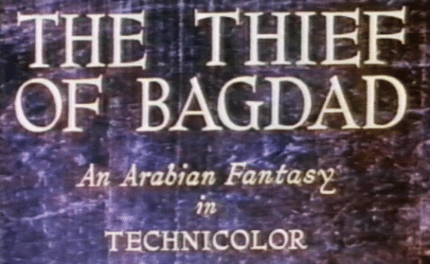 DIANE NERWEN,
The Thief of Bagdad, 2003

This programme of short films and videoS begins to unpick some of the causes and effects, actions and reactions, to conflict, militarisation and bereavement. More specifically they address forces brought to bear through propaganda, subliminal messages, instinctual drives and psychological scarring. Although treated separately, seeing these works together may allow connections and responsibilities to become visible that often remain obscure. They are:

Jackie Saloum (USA), Planet of the Arabs, 9 min, 2003
Ali Cherri (Lebanon), Untitled, 3.15 min, 2006
Shadi Habib Allah (Palestine), On-going Tale, 5.03 min, 2005
Mahmoud Hojeij, (Lebanon), You Can Come In, 27 min, 2007
Hisham Jaber (Lebanon), Breaking News, 8.42 min, 2006
Diane Nerwen (USA), The Thief of Bagdad, 4.30, 2003
Annemarie Jacir (Palestine), An Explanation: (and then burn the ashes),
6 min, 2005
Rachel Wilberforce (UK), Sponsored Hijack, 5 min, 2006