COUNTDOWN
Friday 4 May @ Tate Modern
6 years ago - 30/04/2007
After three years of research and development Predrag Pajdic will launch
IN FOCUS
on the 4th of May at Tate Modern with the live art performance
Make Me Stop Smoking
by Rabih Mroué. The programme of events across London during spring and summer 2007 includes many screenings, talks, performances, exhibitions and interventions selected from a dazzling range of artworks by a diverse array of international artists addressing the region we know as the Middle East.
Please watch this space for further announcements!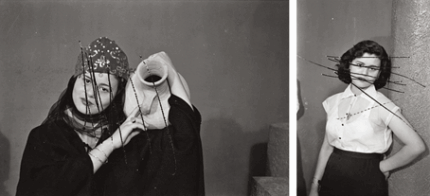 AKRAM ZAATARI
Objects of Study/Studio Shehrazade/Hashem el Madani
1957 Saida, Lebanon
Meet the artists @
IN FOCUS
- launch party!
Saturday 5 May 2007, 19.00 - 22.00

THE ARTS CLUB
40, Dover Street
Mayfair London W1S 4NP
THIS DAY @ FACT
6 years ago - 27/04/2007
As part of the
Arabic Arts Festival
, July 2007 in Liverpool,
FACT
will show the following programmes from
This Day
series:
Wednesday 4 July, 6.30pm, The Box
Reality Check
Introduced by Larissa Sansour
Wednesday 11 July, 6.30pm, The Box
Travellers Tales
Introduced by Predrag Pajdic
Wednesday 18 July, 6.30pm, The Box
Reply
Introduced by Karen Allen
FACT
(Foundation for Art and Creative Technology)
88 Wood Street
Liverpool L1 4DQ
MAKE ME STOP SMOKING
TATE MODERN - STARR AUDITORIUM
6 years ago - 12/04/2007
RABIH MROUÉ
Make me stop smoking
Lecture / performance
4 May 2007, 19pm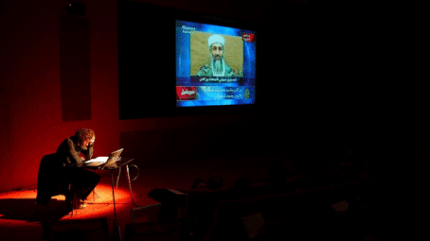 RABIH MROUÉ @ Tate Modern 4th May 2007
photo by Rachel Wilberforce
I have been collecting worthless material for almost ten years now, taking good care arranging it, documenting it, indexing it, and preserving it from any possible damage. This material is constituted of cut outs from local newspapers, photographs, interviews, news stories, excerpts from television programs, objects and other things…

Today I possess what resembles an archive, or let's say I possess a real archive that relates only to me: a kind of added memory that occupies different corners of my domestic space, despite the fact that I do not actually need. It is an invented memory that is exhausting me, and which I cannot liberate myself from.

For this reason, I will uncover some parts of my archive, hoping that - by making it public - I can get rid of its weight. This will be my attempt to destroy a memory that doesn't know how to erase itself
.