THIS WEEK'S A WINNER!
lecool
6 years ago - 17/07/2007
Exhibition Recognise
I've been trying to think of a snappy intro IN FOCUS' Recognise this summer, but being funny-obnoxious or political-funny seems silly and lighthearted for showcase of artists whose work addresses the Middle East - so I'll just tell you about it. Housed in the Contemporary Art Platform, a massive old warehouse in Finsbury Park - the show promises to "breathe new life into the region for a media weary audience" with a breathtaking display of over 40 artists' work. Recognise will take a multimedia approach using video and film installations, digital technology and conceptual works to put forward the ideas of these international creatives in a moving and interactive experience. Sundays offer guided tours by curator Predrag Pajdic at 3pm and with the anti-racism fest RISE just round the corner, this week's a winner.
Chloe McCloskey
lecool
FREE!!!
RECOGNISE
6 years ago - 05/07/2007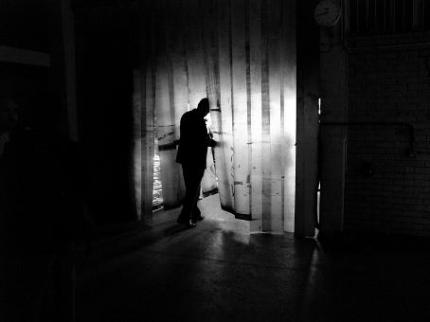 Entering to
Recognise
photo by Leigh Matthewman ©

"Just as none of us is outside or beyond geography, none of us is completely free from the struggle over geography. That struggle is complex and interesting because it is not only about soldiers and cannons but also about ideas, about forms, about images and imaginings."
Edward Said (1994)
OBSERVATIONS
on RECOGNISE exhibition
6 years ago - 04/07/2007
Not often one has a chance to see such alluring exhibition of contemporary art in London. The selection of the Middle Eastern artists is brave, disobedient and absolutely superb. This is the exhibition masterpiece. Well done!
Artquest
RECOGNISE is what exhibitions of contemporary art should be. Captivating setting, and beautifully installed works make a trip to Finsbury Park an unexpectedly gratifying experience. Wale Shawky's Al Aqsa Park is beyond magnificent. Also works by Tarek Al Ghoussein, Emily Jacir, Nada Prlja and Nedim Kufi are terrific. Go and see it!
Marcus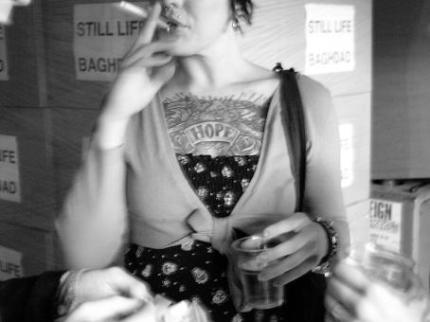 photo by Leigh Matthewman ©
Finally the show in London with a serious content! Splendid!!!
This is a very well researched and curated exhibition. Challenging, provoking but also intellectually fulfilling.
The most original artwork display I've seen in years. Works by Emily Jacir, Wael Shawky, Ali Cherri, Nada Prlja and Lamia Joreige are superb as well as photographs by Sagegh Tirafkan, Rachel Wilberforce, Nedim Kufi and Tarek Al-Ghoussein. This is the 21st century art.
Sebastian
A lot to learn and lot to see. Beautifully installed. An atmosphere of brick walls and metal shelves, where art from the Middle East comes alive, expresses itself, makes a statement and it all fits together with an adventurous streak and works of value. Excellent!
Gina
Hard core / clear position
Party
The best exhibition in town! Recognize is daring, captivating, thought provoking and outright profound. Mr. Pajdic has gathered together an extraordinary stabl e of artist who create from the heart. There is a sense that they must create or perish! If you care about what art means today, do not miss this show.
Alexandra
Comments from:

THE EXHIBITION
RECOGNISE in pictures
6 years ago - 02/07/2007
SHOULD I STAY OR SHOULD I GO
Postcolonial Democracy
6 years ago - 02/07/2007
At the entrance of the exhibition space a multitude of secondhand shoes is assembled in pairs and left there during the entire exhibition period (day and night) so anybody can pick them up. Every morning the shoes are reassembled. Once all the pairs are gone, the shoes will be replaced.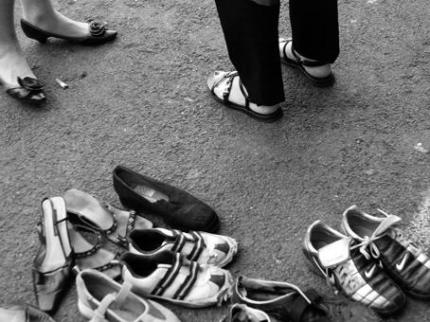 MILICA TOMIC & BRANIMIR STOJANOVIC
Should I Stay od Should I Go - Postcolonial Democracy
"take away" intervention,
Recognise, Contemporary Art Platform, London, 2007
photo by Leigh Matthewman ©