AKRAM AL ASHQAR
Palestine
Akram Al Ashqar graduated from the Arab American University in 2006 as a Computer Information Technology Professional. He participated in the Palestinian Audio - Visual Project 2005 Training Programme by A.M. Qattan Foundation and is currently a member of the Arab Institute of Film.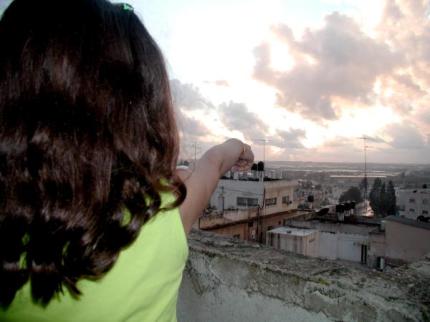 Red, Dead and Mediterranean, 01:30 min, 2006, video still
Courtesy of The Palestinian Filmmakers Collective, Akka Films and the artist

Whole generations of Palestinian children are obsessed with a sea they know nothing about. A girl draws a map of Palestine marking the seas that she cannot visit.