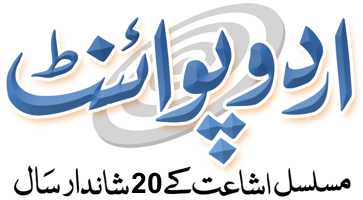 Nokia Mobile Price in Pakistan - Nokia Mobiles
Price
Latest
Coming Soon
Records 1 To 24
(Total 104 Records)
Latest Comments
My sim do not work properly in Nokia 206 By Asif on 09 11 2019
By: Waqas Blouch on 09-11-2019
my sim do not work properly in nokia 108
By: Asif on 30-09-2019
Nokia is one of the oldest telecommunication multinational company headquartered in Espoo, Finland. Nokia is mostly remembered as an initial company for simple bar phones and there might be no person in Pakistan who haven't used the acclaimed phone Nokia 3310. Being the oldest company Nokia phones are mostly remembered as simple ones with no camera and WIFI. Bar phones or simple phones of Nokia are famous for its great durability. With the emergence of smartphone and Android technology, Nokia mobiles went away for a short period of time, but the brand has given a very smart comeback with the re-launch of everyone's favorite phone Nokia 3310 and also with great series of smartphones.
Now the brand has followed many marketing strategies to comeback in the game of smartphones and technology. Newly launched Nokia 3310 has good features like external cute colored casing and internal great battery time, radio, dual sim, torch-light and back camera. Due to the connectivity of people with Nokia 3310, it was a smart choice to relaunch it with a new style, it went well and people are simply loving it. Nokia 3310 features are enhanced than before.
With the launch of Nokia 3310, the brand offers many smartphone series as well. People feel connectivity with the brand so a lot of them seem excited for the launch of Android smartphones. Some of the series with specifications are discussed here. Nokia 6, Nokia 8 and Nokia 105 are very renowned android smartphones with slim and smart casing and features like great camera quality, resolution, appropriate screen size, long battery time, the great amount of RAM or internal memory and mobile connectivity sources availability such as Bluetooth, Wi-Fi, 3G , 4G and LTE assistance. Price of these smartphones in Pakistan is very affordable. Overall Nokia mobile price (including bar phones and Android smartphones) is very reasonable.
Nokia Lumia is a famous and successful Microsoft mobiles series of the brand. Since its launch, it has offered many phones each with distinguished features and specifications. The phones are named as Lumia 640, Lumia 950, Lumia 535 and the list goes on. Some specify in great internal memory or other is famous for great camera quality. Some specify in great display size and other may be best featured with appropriate resolution. The phones in this series might be a bit higher price but they are so reasonable for such a luxurious phone. Nokia Lumia price list in Pakistan is illustrated by Urdu Point.
Nokia edge is another luxurious android smartphone series and it provides very smart and attractive colored phones with very intrigued features. Nokia edge price in Pakistan might be expensive for some but the phone features are worth it. The phones come with great specifications such as exclusive display or screen size, best camera quality, appropriate internal memory and great battery time.
People tend to compare phones before buying it. Sometimes it's not easy to get a perfect comparison between two similar or different brand phones. Urdu Point's special page of mobile phone information can solve this problem. Now people can compare phones easily, so now comparing Nokia Lumia with edge or Nokia with some other brand's phone have become so easy.