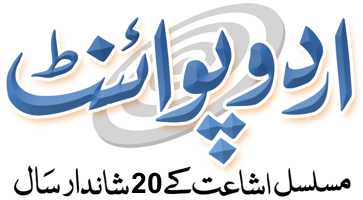 Huawei is a Chinese based multinational company of telecommunication equipment, and it has been serving in the field for a long period of time. Huawei offers both bar phones and smartphones at a very reasonable price range. The brand is famous in the middle class of the society and they prefer it because people get great features phones at very affordable price ranges. The brand is giving competition to other famous brands such as Samsung, Qmobile and OPPO phones. In build features of the phones are attractive and in exchange Huawei price in Pakistan is so reasonable that people find it easy to buy it with certain specifications.
Huawei Company has been doing wonders in the field of technology for a long period of time, thus giving strong competition for other brands. Huawei Pakistan is specifically facing competition from Qmobile as they both are highly featured and less priced phones. Huawei bar phones come with great features such as dual sim availability, torchlight, external and removable battery, radio and back camera. The brand offers many different featured series of phones and they are going successfully too. Here is a brief description of Huawei android phone series.
Huawei mate is a renowned series of the brand and every newly launched phone of this series gives some awe-inspiring features for the world. Not only features, Huawei mate price is so reasonable that with each new launch people want to buy it at once. As its name suggests, Huawei mate provides mate casing for the phones with amazing internal specifications. These slim and smartphones give the high-quality camera, perfect resolution, appropriate screen size, great battery lifetime, WIFI and Bluetooth connectivity, 3G, 4G, LTE assistance and great internal memory. The series includes most famous Huawei mate 10 lite, Huawei mate 10 pro.
Huawei nova is a slim and smart luxurious android smartphone series with great featured phones. Huawei nova provides features like great camera quality, good battery lifetime, and connectivity tools like Bluetooth, WIFI, 3G, 4G, LTE, great resolution and screen size. Huawei nova plus is highly luxurious with enhanced specifications.
Huawei p series and Huawei y series has luxurious android smartphones with cool colors, slim casing, and great features. Some of the highly featured phones may be a bit overpriced but people buy it because it offers many new smart features with appropriate RAM and ROM size. Huawei P 9, Huawei P 10 and Huawei P 10 might be a bit overpriced but they exhibit great features.
Honor is a sub-brand of the Huawei ad it has been giving great phones with distinguished specifications. Huawei honor 8, honor 8 lite and honor 9 are great phones with a very affordable price range. The brand includes smartphones, tablets, computers, and smartwatches as well.
Comparing phones is necessary especially when someone is going to buy a brand new phone. Urdu Point's exclusive page of mobile phone's information has make it easy to compare two different brand phones and even two similar brand phones. For Example one wants to know different between Huawei and Qmobil or Huawei mate 10 pro and Samsung s8, he can add both phones on the required space and then analysis of specifications and features will be given.